Commitment - In Everything We Do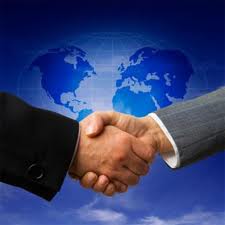 Founded in 2003. Our professionals have experience and resources to serivce your accounting, tax, and business consulting services. We have the resources and approaches you can rely on:
Partners and professionals who are highly skilled in working with managed organizations similar to yours;
A thorough understanding that each business and organization is different in personality and structure – our service will be oriented to your unique requirements
Prompt and responsive service…your needs will be met with an immediate sense of urgency
National networking and resources – as a member of CPAmerica we can draw on the expertise and resources of other CPA's across the region.
Expert tax professionals...that bring forward-looking methods of tax planning and tax saving to bear on both your organization's Federal, State and local tax issues.
A team oriented concept…we work in close harmony with your management team and staff.
A cost-effective engagement approach to provide value to your organization.
R.A. Eberle & Company, LLC understands the challenges and the problems that businesses and organizations encounter and our seasoned professionals provide sound business advice to help clients take advantage of business opportunities and avoid pitfalls. Our quality of service has been a key factor in developing a solid reputation throughout the business community.