Accounting and Audit Philosophy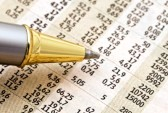 Accounting and auditing services primarily involve the audit, review, or compilation of an organization's financial statements to provide a basis to issuance of an opinion on the financial position, cash flows, and operating results. At R.A. Eberle & Company, we use a constructive approach in accounting and auditing. For example, as a result of acquiring an in-depth knowledge of our client's financial and administrative operations, we recommend improvements that enable our clients to increase operating efficiency, strengthen their financial structure and improve their accounting controls. Our philosophy and practice is to blend the technical, the practical and the business approach in the conduct of each engagement.
The Partner is heavily involved in planning and performing the engagement and is at your offices during the engagement. The level of partner involvement in all of our engagements is an area where we believe we are much different from our competitors.